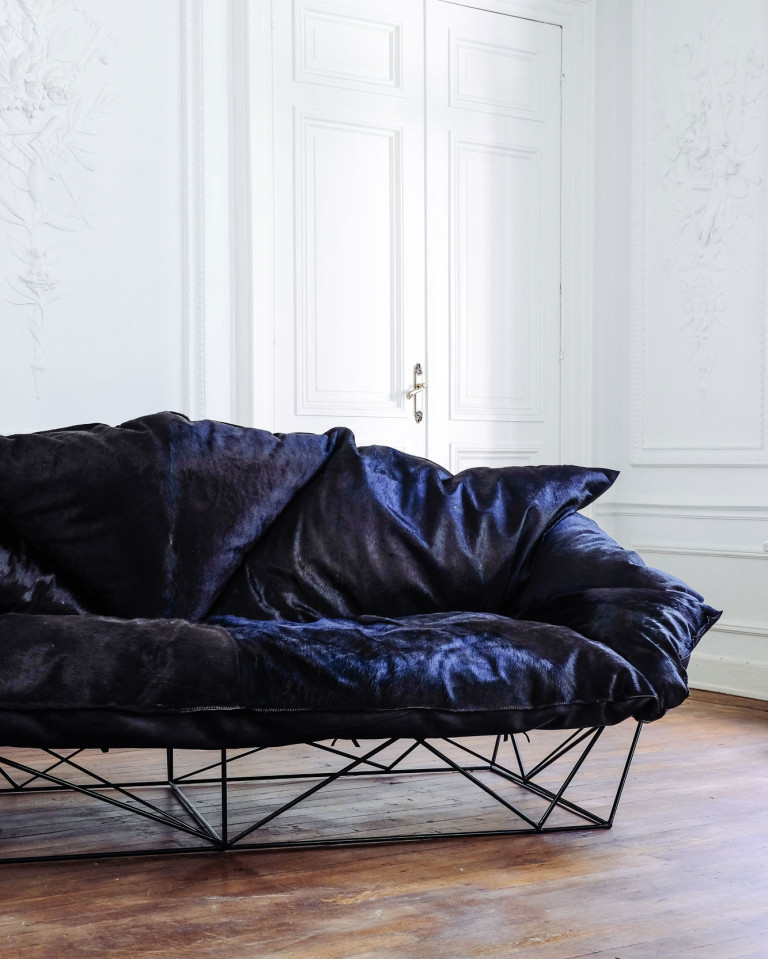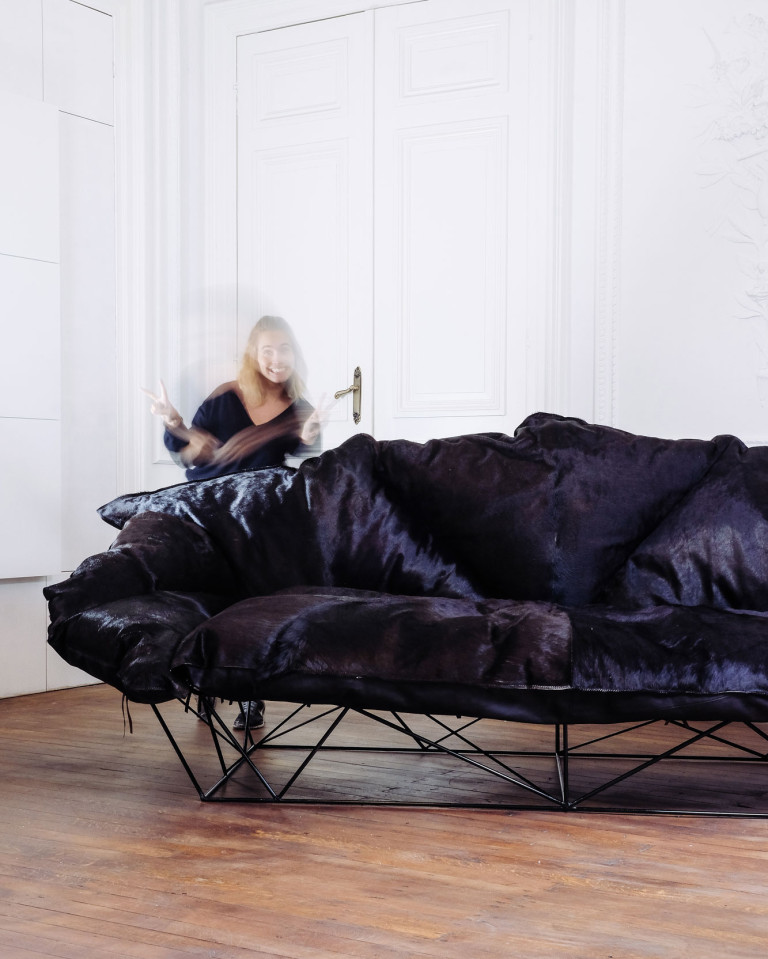 Het Beest
Don't say 'couch or sofa', but let us introduce… "Het Beest " (the beast).
When steel and leather come together.
When two different worlds merge together…
It creates something.
Thirteen bovine leather skins, kilos of feathers and foam, meters of black-burned steel and countless hours of hard labour….
This 3 seater sofa is produced on demand and can also be declined in 1 or 2 seater sofa.