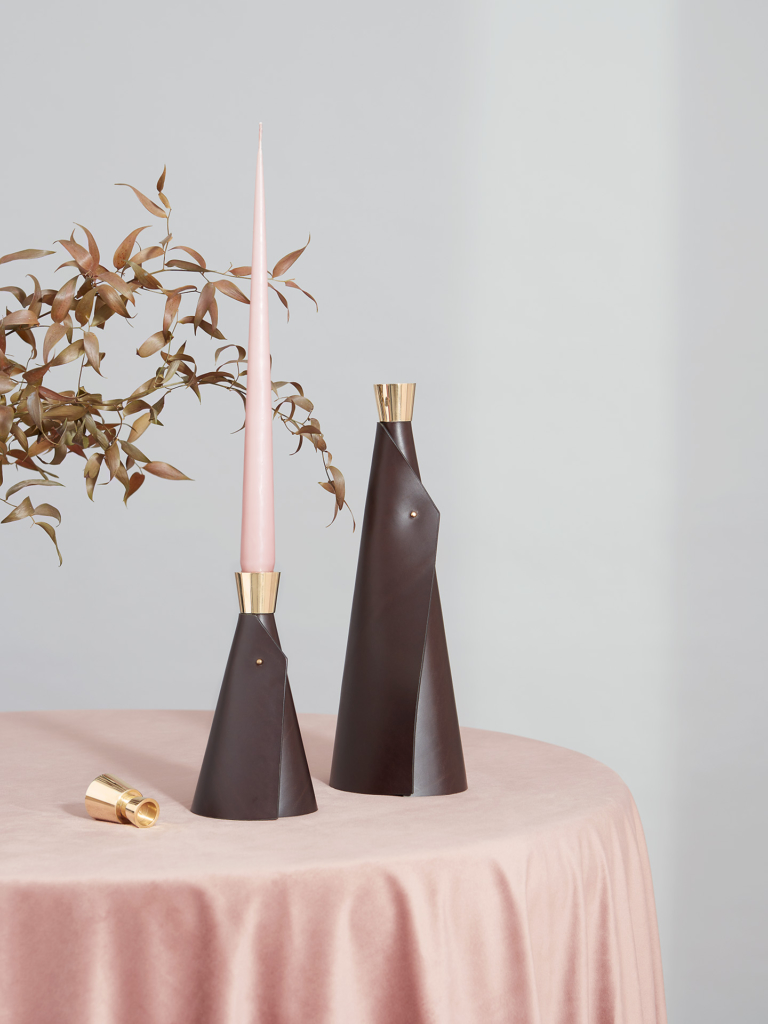 "Ukiyo" Collection
A collection of desirable objects named "UKIYO", meaning the 'floating world'. As they're made to sublime it surroundings or things they contain and give pleasure to its owner. The collection is inspired by the decorative arts and is both functional and decorative with some strong graphical and poetical shapes. It's a series that exists in 4 families of 3 conical-based sizes and forms each; mirrors, candleholders, trays and domes.
Each family has been designed to respond to a specific use; it is both precise and versatile and can be used in various conditions.
The big domes could be bells for fine dining and gastronomic restaurants, the medium-sized domes for the dining rooms to hide fruits,… Small domes to hide cell phones, keys … 
The trays can be used in the living room, reception room, entrance hall, …
The wall mirrors can be proposed by interior designers to their customers or in boudoir format for opticians, specific stores, … 
And, of course, the candleholders are there to give an extra atmosphere in any interior.
The choice for the main material goes to full grained leather, vegetable tanned bovine or French goatskin for the outside and a lining in velvet leather. For the choices of the other materials we decided to use (handmade) hardware made out of natural brass and traditional Roman Travertine stone or Noir Saint Laurent marble (Eggermont, Deinze). The mirrors are cut with water jet and can have a gray or bronze aspect regarding the desired aesthetics. This selection of materials is related to the choice of objects that we want to achieve, but note that any combination and bespoke colours and materials are possible. 
As artisans, ethical and sustainable values are important. When we make a product it is not a free act. The use of noble and precious materials, the taste for a job well done and, naturally, increased quality requirements are part of our values.
Images by OSKAR.